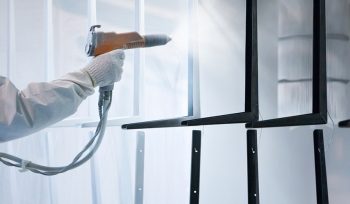 People decorate the walls of their homes passionately as the appearance of any house is one of the most important factors that determine the comfort felt by the residents. Many different color combinations are used to improve the ambience of the place. Picking out the best color combinations is one of the most important aspects because the right colors can improve the mood of residents and can even uplift their spirits. Interior designers consider the effects of different colors on the human mind and recommend an appropriate color for the place according to the needs of the occupants.
The primary goal of decorating homes is to create a place that stimulates relaxation and increases happiness. The psychological impacts of colors have been proven scientifically. Different colors evoke different feelings in people. Color combinations can be used in a house to bring out the desired response from the body. It is important to understand the effects of different colors because many colors don't stimulate relaxation and simply using the color you like the most can work against the goal. Many people like the color red as no other color commands attention quite like the color red but using this color in bedroom isn't the brightest idea as red stimulates hunger and excitement and will not help you relax. This color is better suited for the kitchen, game room or in workout rooms. Light shades of red can also be used in living rooms to create a lasting impression.
The most appropriate color for bathrooms is white as this color induces a feeling of cleanliness and the use of white in a bathroom can give the environment a sterile appearance. This is the reason why most hospitals predominantly use the color white.
One of the most suitable colors to be used in homes is the color blue as this color stimulates the feeling of comfort and peace which is what most people want to experience in their homes. The color blue is perfect for bedrooms and living rooms. The color blue helps in improving concentration and lowers heart rate. Workplaces also use shades of blue and yellow to boost productivity. However, blue should be avoided in the kitchen and dining area as it can suppress appetite.
Nowadays the trend of using powder coated paint is picking up because of the many benefits that it offers. The economic advantages of powder coated paints make it a very popular choice. The average transfer efficiency of powder coating is around 60% which is quite high. These paints are safer than the counterparts because they are not made of harmful chemicals or volatile organic compounds. This also makes powder coated paint environment-friendly. It is very durable and does not come off easily. At Rainbow Aluminium, premium metal coatings, furniture restoration, texture coating and other paintings are done using the powder coated paint. At this oldest and first powder coating company only the highest quality of products are offered to the customers.