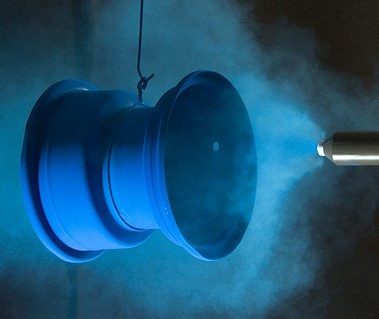 Avoid the bad powder coating services
Powder coating process needs to be fool-proof and shouldn't entertain the stuff like blooming, blushing, craters, outgassing and more. Unfortunately, most of the service providers are not able to do what is needed and thus they are unable to deliver the quality service. For the matter of fact, powder coating is science, engineering and technology. And to be able to deliver the best kind of powder coating support, a service provider needs to be perfect at all these fronts. Inefficient powder coating fails to do so and that results in production issues, missed deadlines, wasted time and a lot of frustration. For the right powder coating job, it takes talent, dedication and attention to detail. Only the best of kind can do this tricky job precisely.
Problems you can face with bad powder coating services
We all know what to expect from quality plumbing services and we crave to get the quality work. However, not many people know what to watch out for. Sometimes due to lack of understanding and knowledge, you end up receiving the flawed services. Below are the things to watch out for-
Blushing- It is when the material pulls through from the substrate and discolors the final finish.
Blooming– Blooming looks like a hazy and foggy buckle on the coated surface.
Picture Framing– It occurs around the edge of the surface; as a result of this you see thicker and obvious texture change around the edges.
Outgassing– This is a tricky problem from the coating shop's side. Coating with outgassing is apparent and can easily be seen. During the curing process, small pouches of contaminants or moisture rapture on the substrate's surface.
Orange Peel– This happens due to the thick spray and this is an annoying fumble from the coaters end.     
Apart from these problems, there are many more common problems that can be caused by the powder coating services. Powder coating is needed by the manufactures, industrialist and more, thus they need the right job to be done as their money is invested. If you want to catch the bad coating work, then look out for these problems.
Select the best powder coating service only
You can avoid everything that is discussed above, just make sure you are calling the best powder coating service provider. UAE has a number of powder coating service providers and your selection determines the quality of service that you will get. With a meeting or two or by looking at their portfolio, you can easily make sure whether service provider is good enough or not. A right services keep you updated with the needed information and make sure that you get the best services.
Choose the Rainbow Aluminum
Talking about the best powder coating service in UAE, the most trusted name is Rainbow Aluminum. No matter what is the scale of your need and what industry you belong to, if you need powder coating services and similar things in UAE, Rainbow Aluminum is the name to trust.